SUNCHINE QUALITY CONTROL TECHNOLOGY SERVICE CO., LTD.
Company Profile
Founded in 2007, Sunchine Inspection, with office in China, France, Germany and India, Sunchine Inspection is one of the best third party inspection companies in China, serving over 1,500 regular clients in various fields, from all the Continents in the world.
Sunchine Inspection is able to perform Inspection, Testing, Certification in almost every important industrial region in Asia today, Such as Electronic appliances, Furniture, Home furnishing, Hardware tools, Textile &clothing, Cases &bags, Shoes, Building materials, Chemicals, Toys, Lighting, Consumer goods&retail, Agricultural&Mineral bulk goods, etc.
With over 150 qualified and accredited full-time inspectors, Sunchine present in more than 50 main cities in China and the service network has covered India, Cambodia, Vietnam, Malaysia, Indonesia, Pakistan, Turkey, Philippines, Thailand and other Asian countries.

Sunchine Inspection is already accredited and certificated by all China and international organizations such as AQSIQ(No:613),CNAS ISO/IEC17020(NO:IB0715), etc. The report of Sunchine Inspection is approved and authorized by more than 100 countries through agreement of ILAC-MRA
Also, as member of CIQA, Nanjing Chamber of Commerce for Import& Export(NJCCIE), Nanjing Council for the Promotion of International Trade(CCPIT), and Nanjing International Chamber of Commerce, Sunchine Inspection is engaged to be one of the most reliable Inspection, Testing, Certification Companies, to help the customers establish the confidence and safety in the international transaction.
More and more multi-national firms are choosing Sunchine Inspection as Global Quality Partner in China and Great Asia.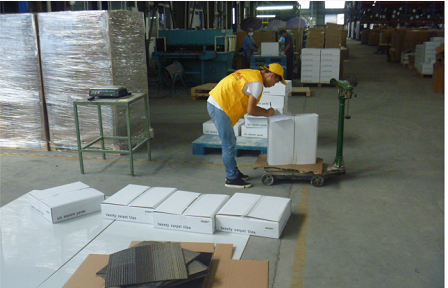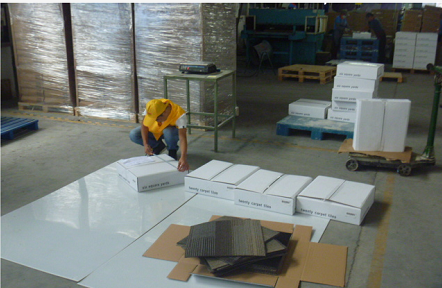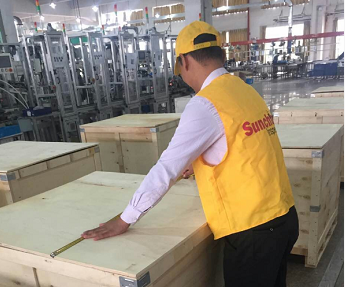 Services
Sunchine inspection covers agricultural products, chemical industry, furniture, electromechanical, automobile, building materials, textiles, toys and other consumer goods industries. We can provide a series of comprehensive inspection, testing and certification services from supplier audit, raw material control, production monitoring, quality inspection, shipment monitoring, laboratory testing and certification.
Quality inspection
Ø  Pre-Shipment Inspection (PSI)
Ø  Production Monitoring  (PM)
Ø  During Production Check (DUPRO)
Ø  Initial Production Check (IPC)
Ø  First Article Inspection (FAI)
Ø  Container Loading Check (CLC)
Supplier Audit
Ø  Supplier First Assessment (SFA)
Ø  Credit Reference (CR)
Ø  Factory Audit (FA)
Ø  Social Audit (SA)
Lab Testing
Ø  Extensive selection of lab tests, performed to the full range of international standards at fully accredited laboratories.
Ø  Lab will perform testing after receiving samples.
Ø  Accurate analysis report will be sent out after testing.
Ø  Chemical Analysis  
Ø  Heavy metals,   Total cadmium, Total lead, Phthalates, Formaldehydes, AZO, Chromium, etc.
       Ø  Physical Test  
Ø  Impact test,   Bending test, Flammability test, Pull test, etc.
Ø  Mechanical   Test
Ø  Coating   thickness, Salt fog spray test, Hardness test, Durability test, Loading test   , etc.
Certification
       Ø  Europe: CE, ROHS, REACH, etc.
Ø  ISO: ISO9001, ISO 14000, HSAS18001, IATF16949, etc.
Ø  North American Certification: FDA registration / OTC documents review / American representative, CPSIA, Canadian NPN certification, etc;
Ø  South America certification: Brazil INMETRO, Mexico NOM, etc;
Ø  Middle East and Gulf countries certification: Iran VOC, Saudi Arabia SASO / SABER, Egypt COC, Gulf GCC, etc
Ø  Southeast Asia certification: India BIS, Pakistan COI, etc;
Ø  Russia and former CIS countries: Russia GOST-R, customs union EAC/CU-TR, etc;
Ø  Africa certification: Nigeria SONCAP, Kenya PVOC, Tanzania PVOC, etc
Quality inspection:$258/MD ;
Supplier Audit:$328/MD ;
Lab Testing :From $15;
Certification :case by case.
Telephone:025-6809 3658
Mail Box:francois.shi@sunchineconsulting.com